About Us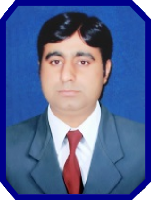 Zulfiqar Shahid
Member LCCI (Corporate Class)
CEO Message
We have been in this business to know quality and how to deliver it. Our satisfied customers are a testiment to our commitment. We take pride in our work.
Our History
Fabrication Advanced Engineering (Pvt) Ltd. was established in 1997 in the surburbs of Lahore as Adjustable Racks Company. We specialize in textile, industrial and departmental store racks.
Our Services
Our services include all types of storage racks for organizations big and small. Be it oil and gas, power plants, textiles, shops, offices, schools, kitchens, or homes. All our products are powder coated. Available in assorted colors and sizes.
Our Clients
We go far and wide to full our clients' requirements. We thank them for their trust in us and our services.
Tetra Pak Pakistan Limited
Sky LED Pakistan
StoneAge Jeans Pakistan
Interloop
AlRazi Healthcare
NovaMed Pharmaceuticals (Pvt) Ltd.
ICI Pakistan
Royal Palm Golf & Country Club
Nestle Pakistan
Style Textile (Pvt) Limited
Coca Cola Beverages Pakistan Limited
Atlas Honda Motor Cycle & Cars Limited
Hilti Pakistan Limited Lahore, Karachi & Islamabad
Crescent Bahuman Limited
Volvo Pakistan Limited
Khalid Publishers Lahore
Hira Books Peshaware
Alif Kitabain Publishers Lahore
Norsons Paint Lahore, Swat, Mardan & Peshawar
Bhenero Group Of Industries
Azgard-9 Manga Road Lahore
RC Cola (Pvt) Limited
Pepsi Cola International
Alkatel Pakistan Limited
Pak Atomic Energy
Toyota Sahara Motors Lahore
Siemens Lahore
Sitara Energy Faisalabad
Nespak Foundation
Don Vally Pharmaceutical (Pvt) Limited
Master Paints Lahore
Crystine Cosmetics
Jacklin Cosmetics
LG Cosmetics
S.B Allience (Pvt) Limited
Wali Oil Mills Limited
National Flour Mills Limited
Shaukat Khanum Hospital
S.A Hameed & Company
Prime Paint Lahore
Royal Palm Hotel
Dera Restaurant
H.Kareem Bukhsh
Gulistan Group Of Industries
Best Buy Super Stores
Craftsman (Pvt) Limited Sialkot
Sacred International Sialkot
Padana Garments Sialkot
Madirgal Sports (Pvt) Limited Sialkot
K.M Ashraf (Pvt) Limited Sialkot
Ratra Trading Company Sialkot
Dita Hockey Sialkot
R-Plus
Albro Pharmaceutical (Pvt) Limited
Kolber Shoes Lahore
Urban Developers (Central Park Housing Scheme)
Supreme Flour Mills Limited
Carvan Book House Lahore
Bunnys Bread Limited
Metco (Pvt) Limited Lahore, Faisalabad & Islamabad
Al-Nasar Lab Lahore
Pace Pakistan Limited
Vital Tech Engineering
Azmee Advertising (Pvt) Limited
Mother Care (Pvt) Limited
Zic Lubricants Lahore
Zanoos Departmental Store Lahore
Class Super Store Lahore
Qaser Mukhtar & Brothers Lahore
Our Clients
ICI Pakistan

StoneAge Pakistan

Sky LED Pakistan

Volvo Pakistan

Tetra Pak Pakistan Limited

Royal Palm Golf & Country Club

Inter Loop Pakistan

Nestle Pakistan

Al Razi Healthcare

Coca Cola Beverages Pvt. Ltd.

Master Paints Industries Lahore

NesPak Foundation Pakistan

Atlas Honda Motor Cycle & Car Limited